Here they are our three Jomres™ QUICKINSTALL demonstration sites : Wordpress Single Property Demo and the Joomla / Wordpress Portal Demo.
Please select which suits best for your type of business. Once you've purchased "Host Jomres", we install the already pre-configured system so you can quickly start with your business. All you need to do is log in and change the prices, property description and pictures.
WORDPRESS Single Property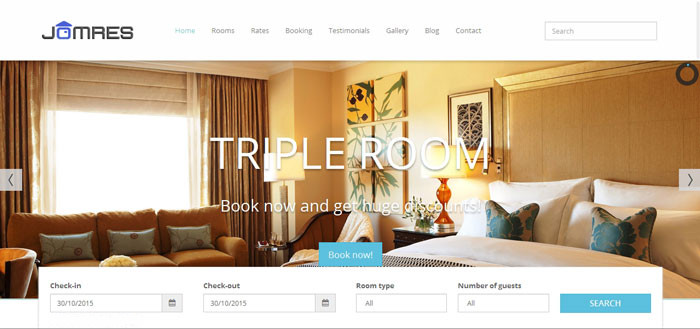 This demo shows how easily the setup of a complete website using shortcodes is. In this instance we're demonstrating a hotel, but the property can be easily switched to work like a villa or cottage instead. Of course, it doesn't need to be a hotel/villa, it can be anything that's rented by the day.
View Wordpress Demo
JOOMLA OR WORDPRESS PORTAL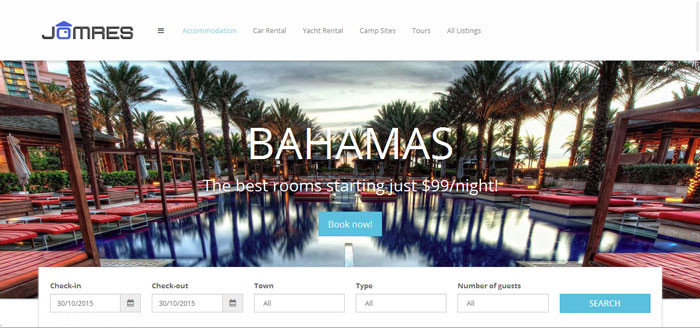 Please see how the Portal works with different kind of businesses and properties like hotel, apartments, rent a boat and much more. Build single property sites all the way up to full portals. The techniques for building in Wordpress or Joomla are the same ( minus small syntax differences).
View Wordpress Demo
View Joomla Demo